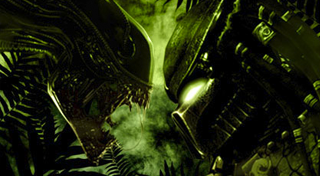 ---------------------------------------------------------------------
METHOD:
Step 1) Go to multiplayer and choose ranked match
Step 2) Set your filter to look for Death Match, just leave the mount of players alone(set to any)
Step 3) Get it to start searching for a match
Step 4) When it says "1" amount of players, waiting for "x" amount of players, back out all the way to the main menu
Step 5) Choose campaign, pick Marines campaign and choose to select a level.
Step 6) Select the FIRST LEVEL and play through the level until you get to the part where alot of aliens come from behind the barricades and on the ceiling.
Step 7) Here is the different part!! Kill as many as you can until you have no more ammo, then go for the elevator. After you go down the elevator you get to a new check point, this is what you do. Just keep killing yourself with the secondary fire on your rifle. I know this dont make sense but just keep doing this and in about 10 minutes you will get both trophies.
Trophies are...
- Welcome to The Party
- Real Nasty Habit
Video: